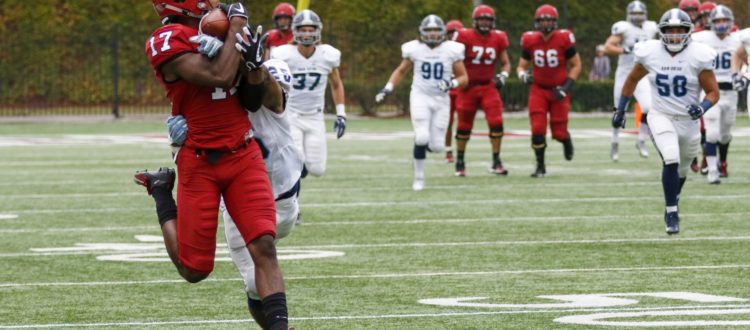 Harvard Beats Yale 29- 29
One minute left in the game…
Yale was sure they had the win.
They dominated the whole game.
To begin, Yale quickly jumped ahead of Harvard 22- 0.
Not only did they lead the whole game, they were in control, and by the fourth quarter the score was 29- 13.
Now it was late in the the fourth quarter and Yale put in all their second string players.
But with fight still in them Harvard's back up quarterback Frank Champi squeezed in a touchdown with a little less than a minute to go. They edged out a two point conversion which made it a score of 29- 21.
It was November 23, 1968, the Ivy League Championship, and both teams were undefeated. This was the last game of the season.
After having barely scored with 47 seconds left to make it 29-21 the Crimson had no choice but to go for the onside kick.
They recovered the onside kick!
Harvard miraculously recovered the onside kick and now they had Yale on their heels. The Crimson took advantage of Yale's substitute players and stormed down the field.
As time winded down Vic Gatto scored on a pass play from Champi to make it 29- 27.
The clock stood at 0:00 and they went for another two-point conversion.
They scored on a quick pass right down the middle of the field from Champi to Pete Varney. There was pandemonium as the fans rushed onto the field and Harvard celebrated a share of the Ivy League Title.
Harvard scored a record setting 16 points in 42 seconds in what is known as "the most famous football game in Ivy League History".
If you ask the players and the fans who were there that day Harvard won even though it was a tie. Which is why the headlines to the newspaper ran "Harvard Beats Yale 29-29"
The teams meet this year in New Haven on the same day November 23, 2019.
It will be the 136th game between the rivals and Yale leads the series at 67-60-8.
"When Harvard and Yale play it means something more than football"
If you are a student or faculty member heading to the game and looking for transportation listen up…
I am really anxious as I write this because I know not everyone will get a ride. It's too bad because this years game could be another historic one like back in 1968 that they could miss.
When you book your transportation to the Harvard- Yale game 2019 you get:
Free one of a kind pendant
Round-trip transportation
Free $15 food gift certificate to EXCELLENT local 4.2 Star Restaurant
Free Limited addition red tail for the game
Pay less if you book today ($139 instead of $179)
Be a part of Harvard sports history forever
Once in a lifetime experience
Priceless memories
Company with experience to the game
Comfortable luxury coach with USB charging stations for all your devices
Luxurious comfortable plush leather seats for a comfortable trip
DVD and surroundsound stereo system
Limited seats in limited time
First come first served then they are gone forever
Safe comfortable ride in a luxury coach bus
You get a an epic once in a lifetime day of history in a safe and comfortable Coach Bus and your satisfaction is guaranteed.
Don't assume you will catch a ride with a friend. Who knows if that will work out.
Be like the many students Harvard students who have used our transportation to the Harvard- Yale game
and BOOK NOW before all of the seats are gone.
Have an amazing and unforgettable time with your classmates. Post all the cool pics to IG or Snap and don't be the one who missed the bus. Literally.
BOOK ONLINE now or call 617-860-7287. Leave a message slowly and clearly if we don't pick up with a name phone number and email address.
If you wait until the last minute you will wind up paying double to get there and back. Or you may never make it.
Don't be like Harvard in the 1968 bowl game and wait until the last minute book your seat now!
The safest and best bet solution is to book your ride now